Log in to CMiC Collaborate Here
---
View All Bidding Opportunities Here

Mt. San Antonio Community College District
Tilden-Coil is a Construction Manager for Mt. San Antonio College. Contractor prequalification open enrollment is available on a year round basis. For more information about prequalifying, please visit the purchasing department here. To learn about upcoming projects, please visit their website here.

Chaffey Joint Union High School District
Contractors with the following California license classifications who wish to bid as a Prime Contractor and/or a subcontractor under the following licenses are required to be prequalified as a condition of submitting, or being listed as a subcontractor.
All Prime Contractors holding General building contractors B license, general engineering contractors A license, and all Prime & Subcontractors holding C4, C7, C10, C16, C20, C34, C36, C38, C42, C43 and/or C46 licenses must be prequalified.
Enrollment: Open
Link to prequalify: https://pqbids.com/Chaffey
For any questions regarding prequalification, please contact Chaffey@Tilden-Coil.com.

Cerritos Community College District
Tilden-Coil is the Program Manager for Cerritos Community College District. To learn more about projects bidding at the District visit their website here.
Site Safety Orientation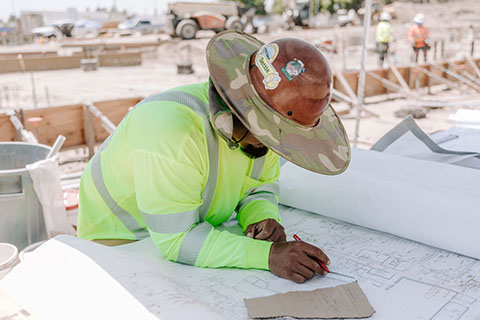 Join our growing team
of industry experts
Careers